Pernille Irgens
PhD 2022 ved Universitetet i Oslo, MSc Chiropractic, BSc
Epost: pernillemariestahr.irgens@kristiania.no
Postdoktor ved Høyskolen Kristiania og en 10% forskerstilling ved Universitetet i Oslo finansiert av ELiB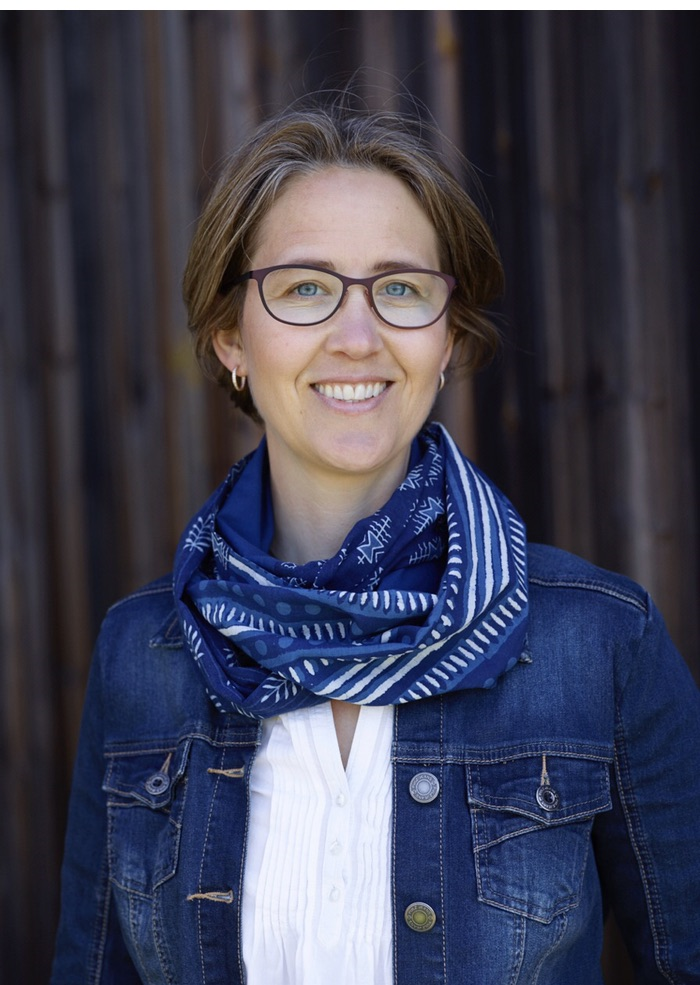 Returning people with persistent pain to work using Individual Supported Employment placements (ReISE).
Prosjektet ved Høyskolen Kristiania undersøker hvordan kan vi best hjelpe de med kroniske smerter som er falt utenfor arbeidslivet til å komme tilbake i arbeid. ReISE er et samarbeid med Manpower, OsloMet, University of Warwick, Kim Burton OBE og Rådet for muskelskjeletthelse, og er full-finansiert av Norges Forskningsråd. For mer informasjon, se Høyskolen Kristiania sine sider: https://www.kristiania.no/aktuelt/2021/07/12-millioner-til-prosjektet-reise/
Myhrvold BL, Vøllestad NK, Irgens P, Robinson HS, Axen I "Clinical indicators for recommending continued care to patients with neck pain in chiropractic practice: a cohort study." Akseptert for publikasjon BMC Chiropractic & Manual Therapies
Amundsen PA, Underwood M, Burton K, Grotle M, Malmberg-Heimonen I, Kisa A, Småstuen MC, Holmgard TE, Martinsen A, Lothe J, Irgens PMS, Højen M, Monsen SS, Froud R. (2023) "Individual supported work placements (ReISE) for improving sustained return to work in unemployed people with persistent pain: study protocol for a cohort randomised controlled trial with embedded economic and process evaluations." Mar 11;24(1):179 Trials. 2023. doi: 10.1186/s13063-023-07211-5.
Irgens P, Myhrvold BL, Kongsted A, Natvig B, Vøllestad NK, Robinson HS (2022) "Exploring visual pain trajectories in neck pain patients, using clinical course, SMS-based patterns, and patient characteristics: a cohort study", Sep 8;30(1):37 BMC Chiropractic & Manual Therapies
Myhrvold BL, Kongsted A, Irgens P, Robinson HS, Vøllestad NK (2022) "The association between different outcome measures and prognostic factors in patients with neck pain: a cohort study» Jul 14;23(1):673BMC Musculoskeletal Disorders
Irgens P, Myhrvold BL, Kongsted A, Waagan K, Engebretsen KB, Vøllestad NK, Robinson HS (2021) «The clinical course of neck pain: Are trajectory patterns stable over a 1-year period?» 26(2):531-542, Eur J Pain
Myhrvold BL, Irgens P, Robinson HS, Engebretsen KB, Natvig B, Kongsted A, Vøllestad NK (2020) «Visual trajectory pattern as prognostic factors for neck pain», 24(9):1752-1764, Eur J Pain
Irgens P, Kongsted A, Myhrvold BL, Waagan K, Engebretsen KB, Natvig B, Vøllestad NK, Robinson HS (2020) » Neck pain patterns and subgrouping based on weekly SMS-derived trajectories.» 21(1):678-92, BMC Musculoskelet Disord
Myhrvold BL, Kongsted A, Irgens P, Robinson HS, Thoresen M, Vøllestad NK (2019) «Broad External Validation and Update of a Prediction Model for Persistent Neck Pain After 12 Weeks.» 44(22): E1298-E1310, Spine
Irgens P, Lothe RL, Kvammen OC, Field J, Newell D (2013) «The psychometric profile of chiropractic patients in Norway and England: using and comparing the generic versions of the STarT Back 5-item screening tool and the Bournemouth Questionnaire.» 21(1):21-41, Chiropractic and Manual Therapy
Humphreys BK, Irgens P (2002) "The effect of a rehabilitation program on head repositioning accuracy and reported levels of pain in chronic neck pain patients." 1(1):99-112, Whiplash and Related Disorders